Opening Soon
We are opening another store.
302 Crown Street, New Haven, CT 
food•ie – noun: a person who has a refined interest in good food experiences rather than simply eating out of convenience or hunger.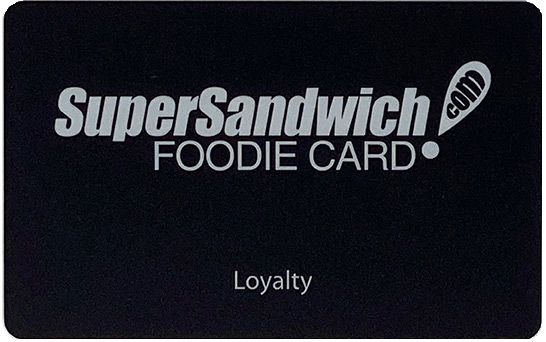 You spend. You earn. We return.

We return 5% of your purchase amount to your Loyalty Account.
It works like cash. Save up and spend at SuperSandwich. Simple!
Sign up on our Mobile App or in person at the store.
(If you already have a Loyalty Card you may add it to your online account through the website)