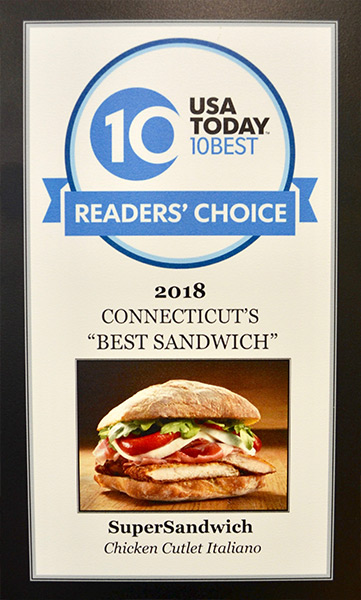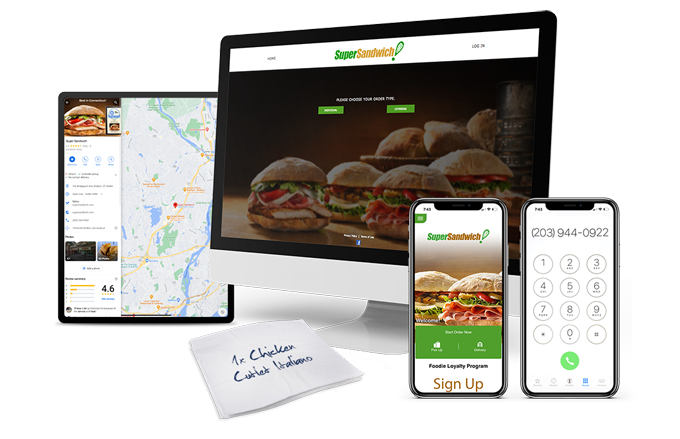 We'll take your order any way that you like.
In-person, Online, Mobile App, Phone, Text or written on the back of a napkin.
Ordering for a group?
Check out our catering section and make your own platter.
Don't want to hear, "Hey! They touched a sandwich and put it back on the platter!"
Then try our individually bagged lunches.
They're easy to order in our Group Meals by Invitation and Multiple Meals order sections.
The first bare hands to touch your food? Yours.
Safety has always been our #1 priority. We routinely receive the top grade from the Health Department. COVID has made us even more vigilant.
Our gloved and masked staff bags each meal individually so that the first bare hands to touch your food are yours.
We offer contactless delivery and curbside pick-up.
When catering, upon request, we will place each mini sandwich in an individual container instead of on a platter.
Don't want platters for your group? Each of your guests can receive their own bagged meal by placing an order through our website by clicking on Multiple or Group Orders.